Moove raises $30 million in it's first sukuk for UAE expansion
Mobility fintech Moove raises $30 million from debut sukuk to build the largest EV ride-hailing fleet in the MENA region
Moove, the world's first mobility fintech and Uber's largest vehicle supply partner in EMEA, is raising $30m through its first sukuk issuance arranged by Franklin Templeton Investments (ME) Ltd. 
The financing is a major milestone for Moove, which is building the largest EV ride-hailing fleet in the MENA region starting with the UAE.
In 2022, Moove scaled to 13 markets across nine countries and is the world's leading mobility fintech providing sustainable economic opportunities and democratizing access to vehicle financing for mobility gig workers globally 
Dubai, 8 December: Moove, the world's first mobility fintech and Uber's largest vehicle supply partner in EMEA, is raising $30 million from a debut sukuk issuance arranged by Franklin Templeton Investments (ME) Ltd. in its mission to build the largest EV ride-hailing fleet in the MENA region. 
The successful completion of this debut sukuk will allow Moove to tap into the wealth of Islamic investors who are particularly interested in environmentally and socially responsible investments and will undoubtedly open up further avenues for the financing of Moove's ambitious expansion plans. 
The issuance of the Shari'ah compliant notes or "sukuk" has been privately placed and structured as a sukuk al- istisna, a Shari'ah compliant contract for the order to manufacture EVs. Building on its successes, this financing is a milestone for Moove and testament to the strength of its business model and growth potential.
 Ladi Delano, co-founder and co-CEO of Moove, said: "This financing is a milestone for Moove - our first sukuk issuance which showcases our growth and sustainability as a global company. Equally important is that this furthers our mission to build the biggest EV ride-hailing fleet in the region, to drive forward mobility electrification and enable cities to reach their net-zero targets."
Moove will use the funds to scale to 2,000 EVs in the UAE over the coming year, creating sustainable economic opportunities, whilst accelerating the electrification of mobility and enhancing the ride-hailing passenger experience in the region. Moove estimates that this fleet of EVs will contribute to a reduction of over 5,000 metric tonnes of carbon dioxide emissions per year to help cities like Dubai meet their ambitious Net Zero targets. 
Mohieddine Kronfol, CIO, Global Sukuk and MENA Fixed Income, Franklin Templeton, said: "Franklin Templeton is pleased to lead this innovative Sukuk transaction that simultaneously complements our global sukuk and Sharia compliant private market strategies, while supporting the development of mobility and fintech ecosystems in the UAE initially, followed by more markets in the future. The transaction also further validates the opportunity we have been arguing exists in private credit across the region, combining attractive yields with security and credit control." 
"We wish Moove's management team much success and look forward to seeing their cars on the road, as well as the social and environmental impact their business can have on our region."
Investing in EV infrastructure to drive sustainability!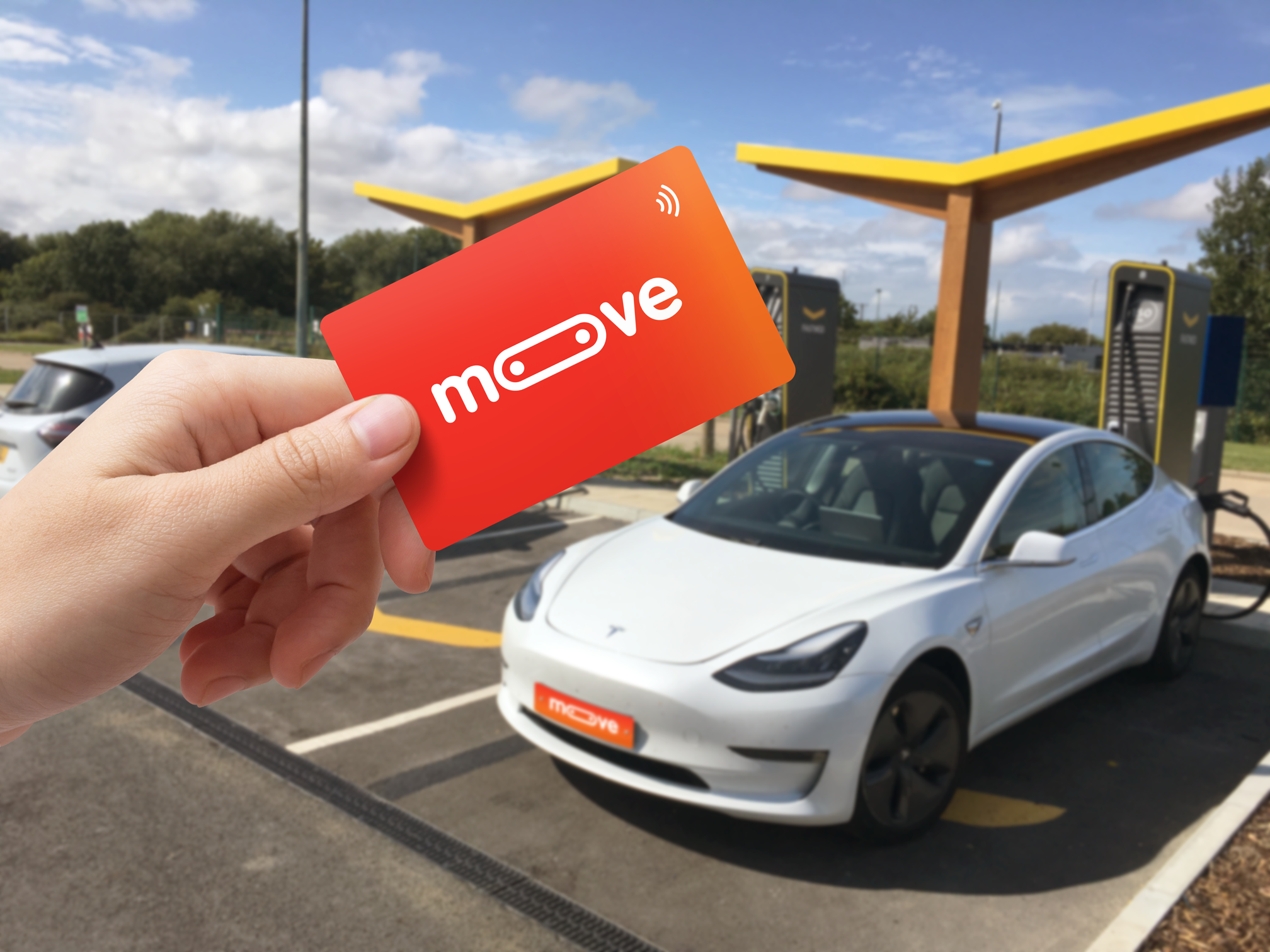 As part of its launch in the UAE, Moove will be rolling out its EV charging app, Moove Charge™. Having initially launched in London in August, Moove Charge is the first end-to-end charge experience and complete EV charging network app specifically for ride-hailing drivers. 
It allows users to locate charge points, display charge points compatible with their vehicle, show charge point availability in real-time, filter by charge speed, start and stop charging and wallet functionality. With a commitment to ensuring that at least 60% of the vehicles Moove finances globally are EVs, the company is working with partners within the value chain across the MENA region to facilitate this transition in locations where charging infrastructure remains limited. 
A year of significant growth in driving forward mobility electrification 
Moove's entry into UAE follows a year of significant growth and expansion for the firm. Moove launched in Europe for the first time in August when it launched a 100% EV rent-to-buy model in London. The company also launched in India and will launch 5,000 CNG and EVs across Mumbai, Hyderabad and Bangalore in its first year to help create sustainable work opportunities in the developing economy. 
Over the past two years, Moove has enabled sustainable job creation and a path to asset ownership with its customers having completed over 11 million trips in Moove-financed vehicles. This is down to Moove's alternative credit scoring technology which unlocks access to vehicle financing for gig worker customers who may have previously been excluded from financial services.
 ENDS 
Contact: Tingting Peng, Chief Capital, Strategy & Impact Officer  tingting.peng@moove.io | www.moove.io 
About Moove
Moove is an African-born global start-up and the world's first mobility fintech, providing revenue-based vehicle financing and financial services to mobility entrepreneurs. By embedding its alternative credit scoring technology onto ride-hailing, e-logistics and instant delivery platforms, Moove uses proprietary performance and revenue analytics to underwrite loans to drivers that have previously been excluded from financial services. Backed by some of the world's leading investors, Moove has raised over $250 million to date, and its customers have completed over 11 million trips in Moove-financed vehicles. With a commitment to ensuring at least 60% of its fleet is hybrid and electric vehicles and that 50% of its customers are women, Moove is a mission-led business that puts impact at the core of its growth. Moove was recently awarded the IFC's Annual Corporate Award as one of the top 20 most impactful and transformational projects, applying an innovative and scalable solution towards a global problem.