Moove's film, Produced by BBC StoryWorks Commercial Productions
The Story of Maureen Serage: Launching today as part of Innovate Finance's #WiredDifferently Series.
We are proud to be bringing you the incredible and inspiring story of Maureen Serage as part of the #WiredDifferently Series presented by Innovate Finance and produced by BBC StoryWorks Commercial Productions for Moove. 
The #WiredDifferently Series showcases how Fintech is revolutionising the way we access money and looks at how Fintech companies are tackling issues such as Financial Inclusion, Financial Wellbeing and the Environment.
As part of this series, we see one of Moove's female customers in Johannesburg, Maureen Serage, talking about her situation and the impact Moove has had on her and her family's lives. Maureen's inability to secure credit from various financial institutions to sustain herself and her family is typical of most Moove customers around the world.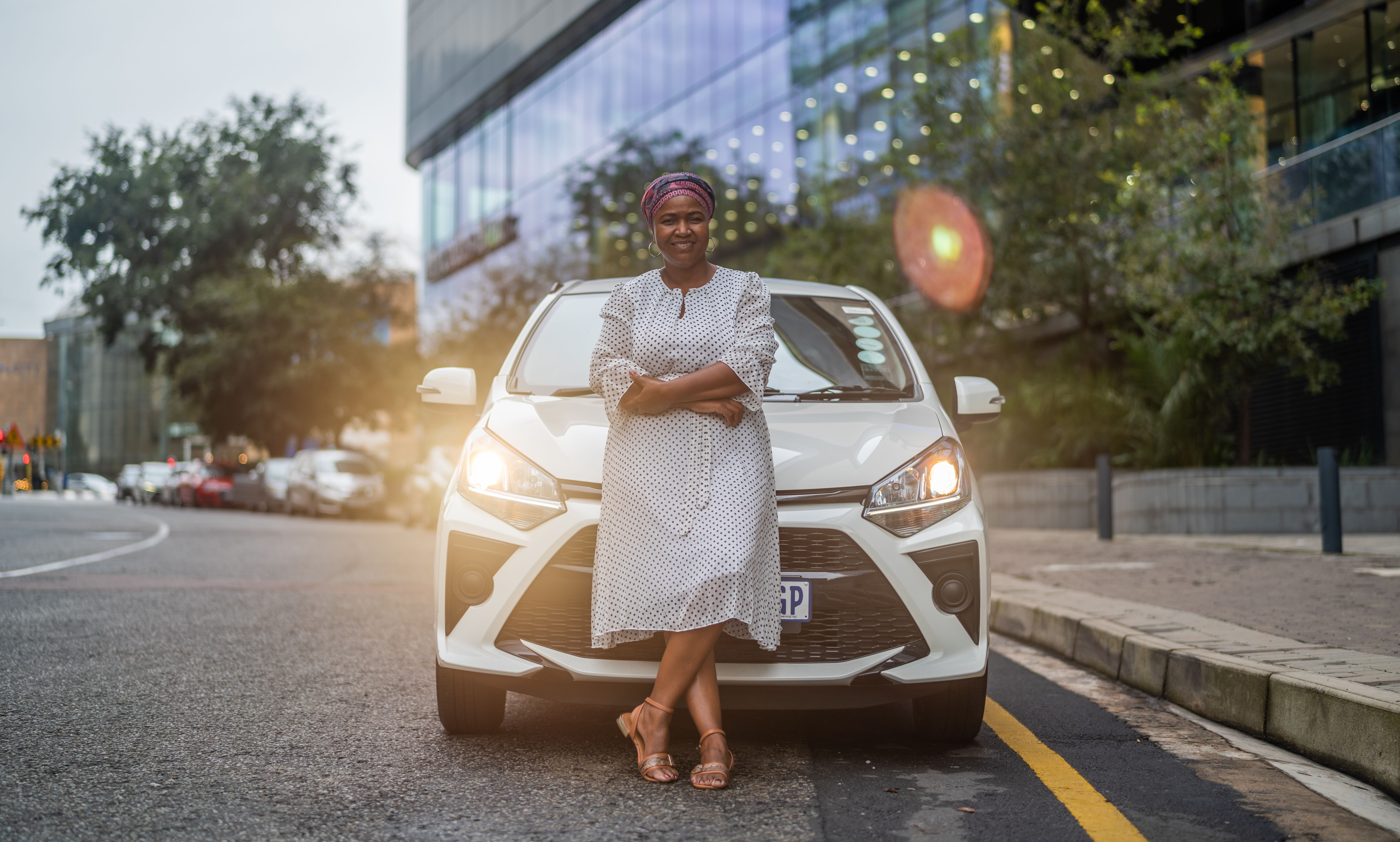 Maureen joined Moove in September 2022 following her husband's tragic passing, leaving her as the primary provider for her daughter and grandchildren. By becoming a Moove customer, Maureen can now work on her own terms and support her family while maintaining flexibility.
Moove was founded to help people just like Maureen and her story unfortunately isn't unique.
"Ladies out there, your situation musn't define you"
Why does Moove exist and what impact is it having?
Billions of the World's population do not have access to credit scores and are therefore "Credit Invisible", with NO ACCESS to credit.
Credit invisibility refers to the lack of credit history or credit score of an individual, which makes it difficult for them to access credit or financial services. A person who is credit invisible does not have any credit accounts or loans in their name, which makes it impossible for lenders to assess their creditworthiness. This can be due to various reasons such as being young, new to the country, or simply not having access to financial services.
Without a credit history, individuals may have limited options to borrow money, rent an apartment, or even obtain a job. It also means they have no access to even the most basic transaction account that would allow them to send and receive payments safely and easily, much less the savings, insurance, and credit services that would help them expand their businesses, mitigate risks and plan for their futures. 
It is estimated that globally, over 2 billion people are unbanked and therefore may be credit invisible.
In addition to this, an astonishing 76% of gig workers have struggled to get approved access to financial products such as a loan or mortgages. 
We understand the challenges that mobility entrepreneurs face in accessing finance, and our mission is to provide innovative solutions to help them build their businesses and achieve financial independence. We're working to break down these barriers to financial services and we want to empower customers like Maureen, worldwide.
By providing access to credit, we are empowering our customers to take control of their financial situation and build a credit history. This, in turn, can improve their credit score, enabling them to access more financial products in the future, such as mortgages or business loans. This is particularly important for women in Africa, who often face greater barriers to accessing financial services.
"Will I manage as a woman there? What will people say? But I thought, like, Nah, I have to do it"
What is Moove's product offering?
Our Drive-to-Own product allows customers to earn a sustainable income while driving a Moove-financed vehicle, with a view to owning their vehicle after a specified duration. In addition to providing financing, we also offer an integrated wallet, which allows our customers to send and receive payments to other wallets and bank accounts safely and easily, and a range of essential services to help our customers stay on the road and stay safe. This includes everything from insurance coverage and licensing to maintenance and repair packages. 
Our proprietary credit scoring system allows us to underwrite loans and other financial products based on our customers' driving patterns, productivity, vehicle health, and spending patterns. This enables us to offer instant payout loans, which can be used for any purpose and repaid over a flexible period.
"As an entrepreneur, my dream future is to have more fleets. That's how I'm going to grow my independence"
Our products and services are truly empowering, not only for our customers but also for the economies in which they exist and the families they support. By positively impacting the lives of our customers, we are contributing to the growth of the mobility banking and fintech industry globally.
We recently launched our first Impact Report. Click here to read. 
You can also see Moove's film at www.BBC.com/StoryWorks/wired-differently (outside of the UK) or at www.innovatefinance.com/wireddifferentlyseries/