Mitigating Carbon Emissions and the electrification of mobility - Is South Africa ready?
To successfully combat the ongoing climate crisis, the energy and mobility sectors must ardently address decarbonization, energy efficiency, and electrification. Last week at The Smarter Mobility Africa Fleet Summit in Cape Town, experts in energy and mobility discussed all three of these topics in spirited discussion. Moove's very own Quinten Indarjith, Chief Fleet Officer, was there and spoke about the steps Moove is taking to decarbonise its fleet and Mooves ESG expert, Chloe Stephenson, Assoc. Impact attended. These are their highlights:
The Summit gathered a diverse range of stakeholders, including the South African government, corporates, entrepreneurs, and innovators, as well as global representatives from Kenya, Ghana, the UK, Sweden, and the UAE, who all dialled in to share key market learnings. At the conclusion of the Smart Mobility Fleet Summit, the overarching sentiment was one of optimism, with each speaker emphasising the opportunity to localise smart automotive and component manufacturing within South Africa.
South Africa can't miss the Opportunity for localised EV Manufacturing.
A journey of 1000 miles starts with a single step' so we need to act now in order to achieve these environmental targets. - Quinten, Moove
6-7% of SA's gross domestic product is derived from automotive and component manufacturing
Representatives across the board stressed the urgent need for local EV manufacturing. SA already possesses the necessary skill sets and technologies for achieving this objective. There are a large number of original equipment manufacturers (OEMs) in South Africa, and there is a substantial market for low-cost EV conversions, such as the demand for the Volkswagen Polo.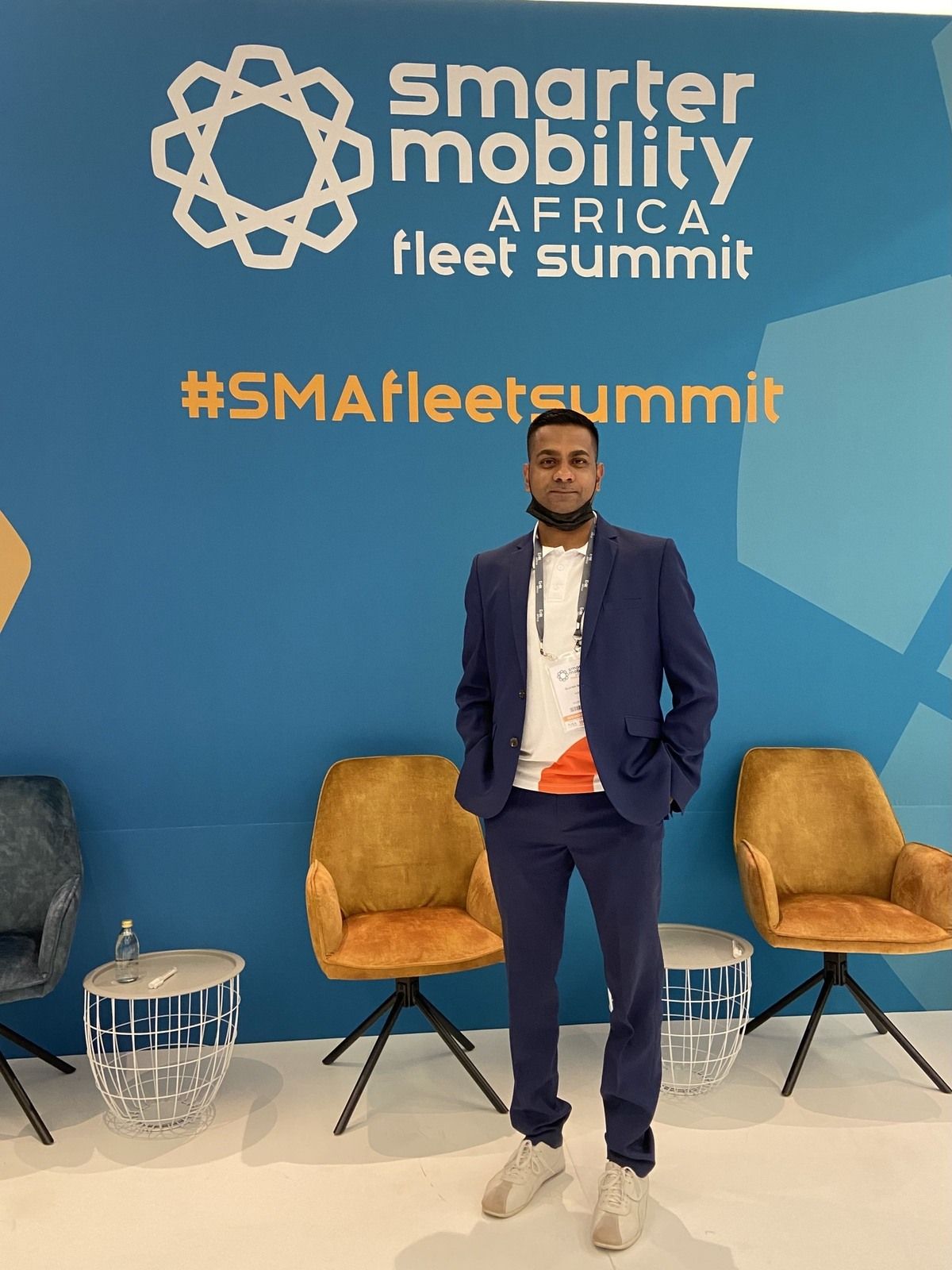 60% of vehicles manufactured in SA are exported
Localised EV manufacturing would help SA to remain competitive, incentivising companies in foreign markets such as Europe and Japan to continue manufacturing in SA. The elimination of SA's high import taxes on EVs would serve as further incentive. South Africans currently pay 25% import tax on EVs (vs. 18% tax on ICE imports) Localised manufacturing would remove this cost entirely!
A path to Decarbonisation through Collaboration with Partners and Supply Chains
There are under 20 parts in the EV drive chain, versus approximately 2,000 in ICE vehicles. Furthermore, around 70% of parts are specific and non-transferrable in application.
'Research using average price point data on the Autotrader platform shows that in order for EVs to be cost competitive, the price point needs to be between 400,000 - 500,000 R' (£21k) - George Mienie, CEO, Autotrader
EV rollout will cause considerable disruption to the automotive value chain. New business models must emerge, employees must be retrained, and investment in skills development must increase. Moove's Chief Fleet Officer, Quinten Indarjith, stressed the significance of a full value chain approach to decarbonisation, explaining how Moove is working closely with its OEMs and mobility partners to meet their decarbonisation targets, and has set its own target to achieve a 60% low emission fleet. By introducing low emission vehicle options in four of its key markets, Moove expects to save 27,139 Mt CO 2emissions annually, which is equivalent to the amount of CO 2captured by approximately 1.3 million trees per year.
Similarly, the importance of the supply chain in smart mobility was highlighted with, Open Innovation Arena Volvo Cars, explaining that they are the first OEM to sign up to the Zero Steel 0 carbon steel by 2050 initiative, and BMW are looking at the full life cycle of vehicles. This includes aspects such as recyclability, to vehicle components such as natural oils and carbon reinforced plastic.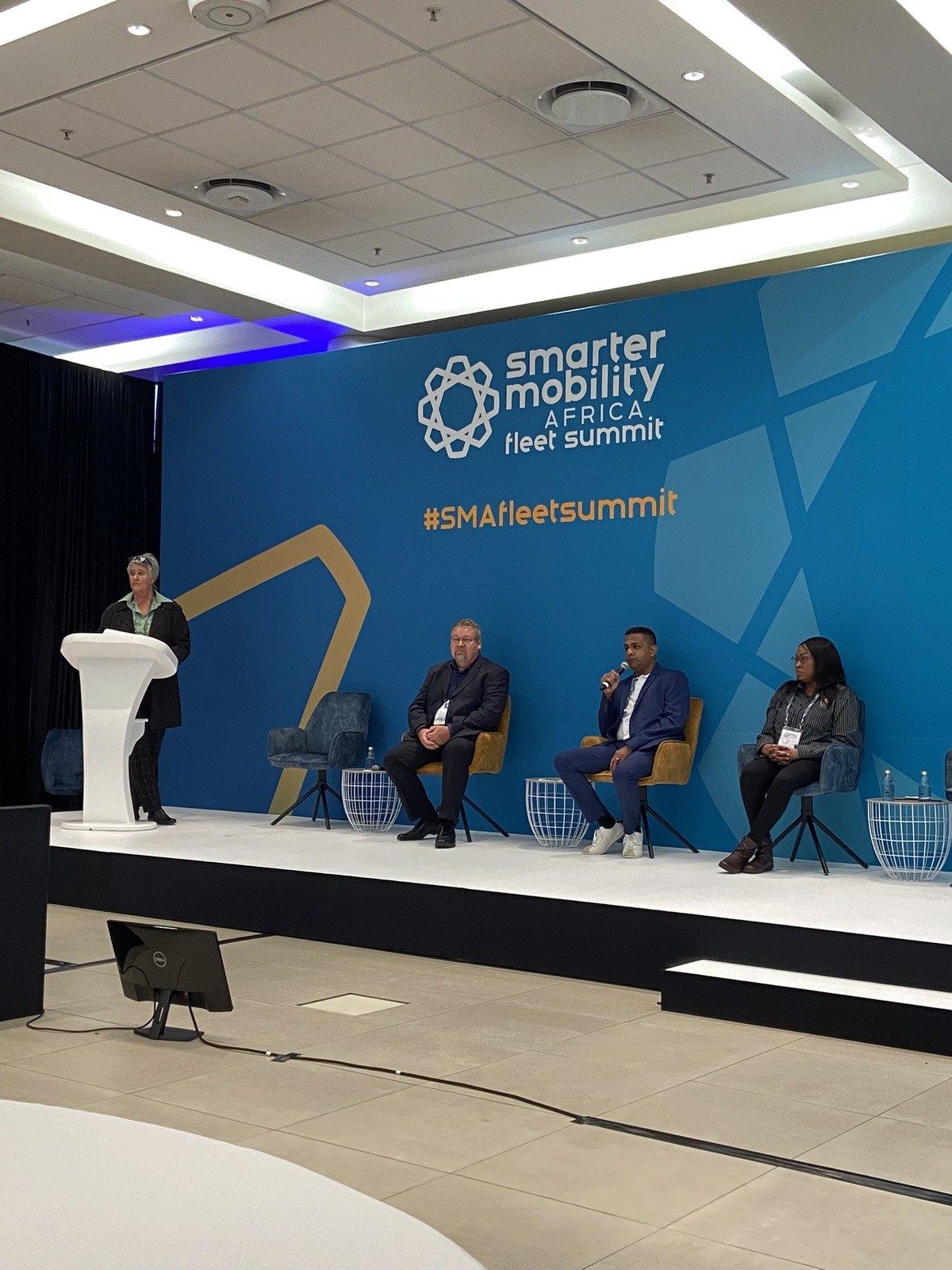 The importance of the local grid and energy mix in EV uptake – will it actually reduce emissions?
Two key considerations of how EVs will interact with the local grid are:
What is the non-renewable energy share of the local grid?
How to tackle the issue of peak demand hours for EV charging
The SA grid is predominantly made up of fossil fuels, raising the question 'Do EVs in SA make sense now?'
SA has the most developed EV charging infrastructure in Africa. However, there was considerable debate over whether the adoption of EVs in South Africa would actually have a lower climate impact than ICEs, given that SA's energy mix is dominated by fossil fuels. On the other hand, in East and West Africa, hydropower is the predominant source of energy.
'An estimated 80 billion of investment per year, for next 30 years, is needed for EV charging infrastructure' - Greg Blandford, Rubicon
'The 6pm Peak'
Pressure on the grid during Peak demand charging hours is not an issue unique to SA. One of the solutions discussed was differential tariffs to incentivize disparity in charging times. Another is for charging stations to be programmed to start after a given time to redistribute the demand load.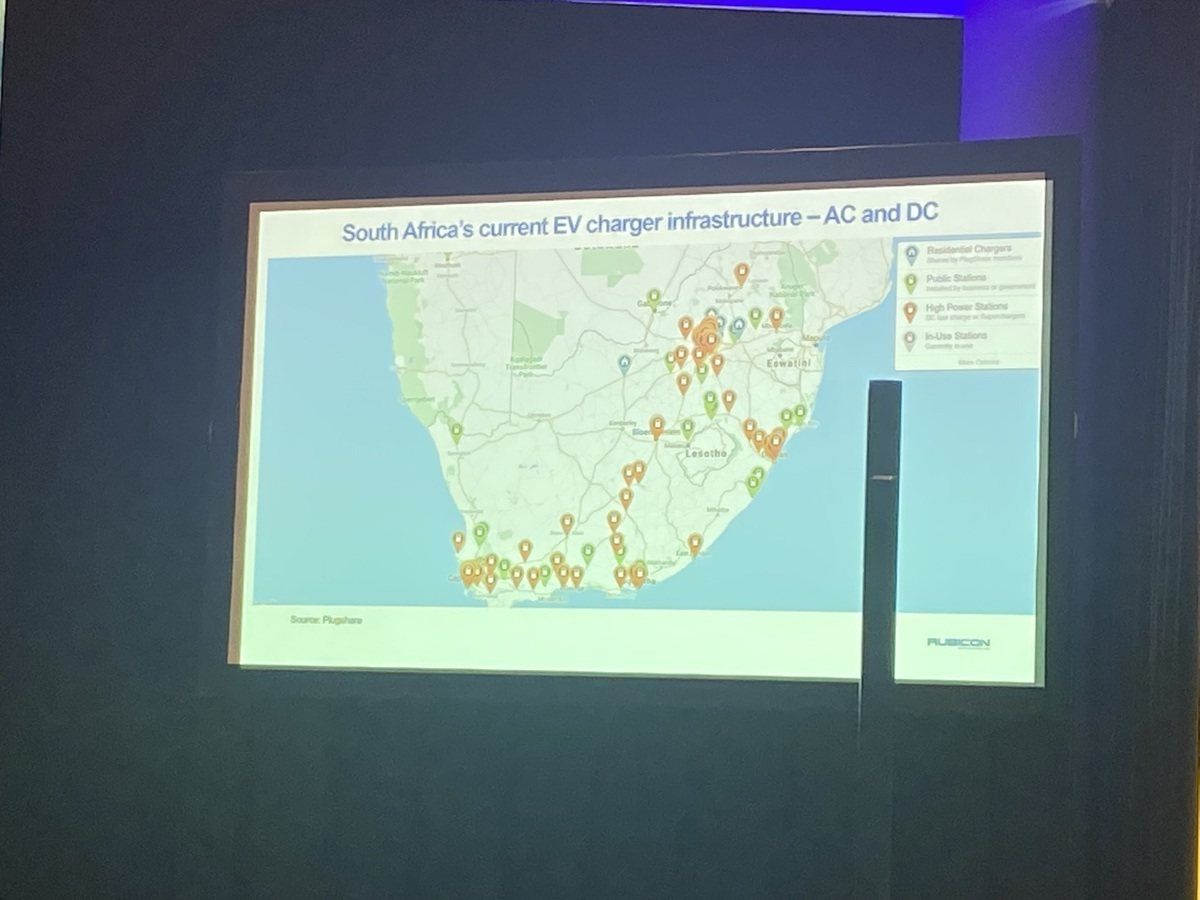 Uptake in E-Mobility for Last Mile Delivery
Similar to numerous markets in sub-Saharan Africa and around the world, South Africa is experiencing a rise in demand for electric vehicles used in last-mile delivery. This demand is particularly prominent with electric 2 wheelers for food delivery. Driver education is crucial for ensuring the continued expansion of electric vehicles. This includes educating drivers on the look and feel of the vehicles, the speed limits and false beliefs about load shedding.